Serving Yuma and Yuma Foothills, Arizona
Serving Yuma and Yuma Foothills, Arizona
Home Watch is the visual inspection of a property, looking for obvious issues.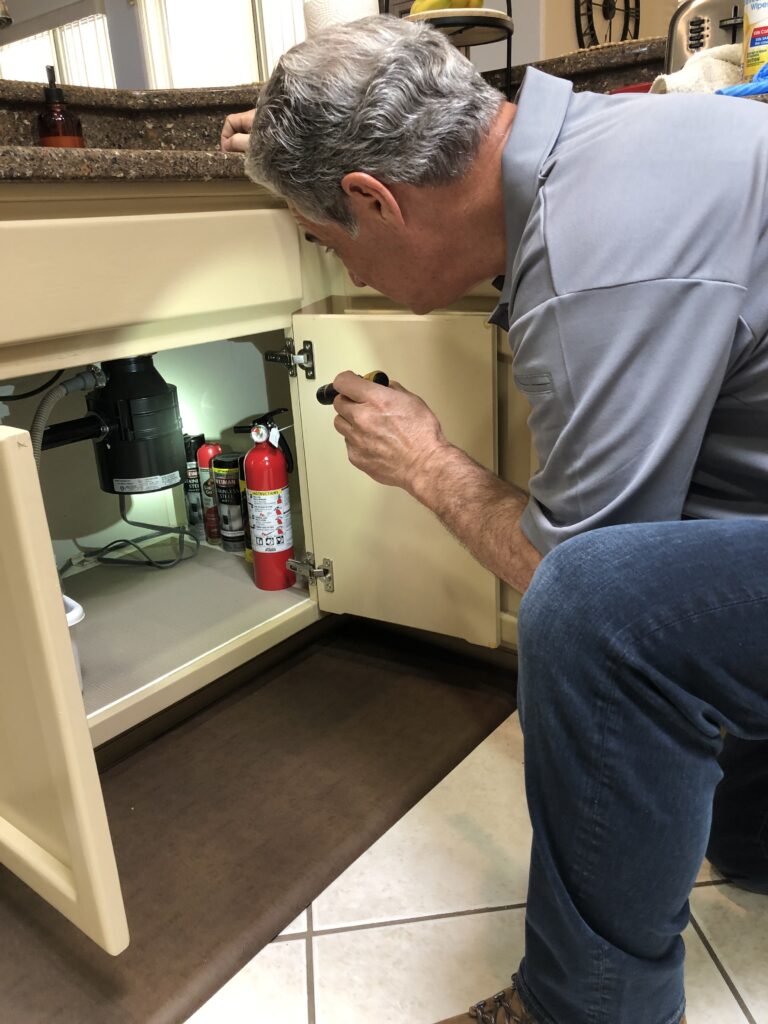 Yuma Home Watch conducts weekly or bi-weekly inspections of unoccupied homes, examining both the interior and exterior of the property. We look for security problems, vandalism, water leaks, infestations, rain or storm damage, and the functionality of major systems like plumbing, electrical, heating, and air conditioning. 
Yuma Home Watch uses the industry-leading, state-of-the-art reporting system. Our checklist is based on industry best practices, recommended by the National Home Watch Association, and tailored specifically to your home. These reports, with pictures of what we find, are emailed to you the same day the inspection was conducted. This ensures you receive prompt notification of any issues or concerns that were identified during the inspection. 
Yuma Home Watch is an efficient and effective way to ensure homeowners of the security and proper maintenance of their property while they are away.
Yuma Home Watch was established to provide seasonal homeowners with the opportunity to benefit from our extensive background and expertise in various areas, including:
Accredited by the National Home Watch Association
Licensed General Contractor
Fire and Water Mitigation
Restoration Contractor
Certified Home Inspector
Facility Maintenance Contractor
With our wealth of knowledge, skills, and experience, Yuma Home Watch is able to offer absentee homeowners the assurance that their property is being diligently monitored and cared for regularly. Our services deliver peace of mind to our clients knowing that their investment is being watched by professionals with a deep understanding of all aspects of Home Watch Services. 
Questions About Our Service?
Check our "Frequently Asked Questions" for more about Yuma Home Watch
What Does "Accredited" Mean To You?
Our Accreditation creates tremendous value for our business.  We have been vetted and are required to be bonded and insured.
During my time as a Licensed Fire, Water, and Mold Restoration Contractor, a lot of my clients were seasonal homeowners who had a Fire or Water Loss while their home was vacant. By the time the issue was identified, there was excessive damage to the home's structure as well as personal property which required Fire or Water Mitigation and Restoration Services and Put Back Services to get the home back to a Pre-Loss Condition.  This was a huge inconvenience and expense to the homeowner as they usually did not have access to their home and had to find accommodations elsewhere while the work was being completed. If the situation was caught early enough by a Home Watch Company they would identify and secure the issue to limit the loss, as well as get the necessary repairs made to prevent further damage. This would have been just a minor inconvenience rather than a costly Mitigation and Restoration Service. There were also times when the insurance company would deny the claim, some insurance companies require a professional to watch your home and provide documentation when you are away, and a neighbor doesn't count.
Since Yuma has an ever-increasing winter visitor population who own a second home here, provides a huge need for Home Watch Services in an area that is currently underserviced.
The values that I bring to Yuma Home Watch from my previous experience are as follows:
Honesty
As a former Project Manager for a Military Housing Maintenance Contractor, I understand the importance of honesty in building strong relationships with clients. In my previous role, I was responsible for overseeing maintenance and repairs for government housing units, and honesty was a critical component of my job. I had to ensure that the work was completed to the highest standards, within budget, and on time, and that all key personnel were kept informed of progress and any issues that arose. Honesty meant being truthful about any delays or challenges and working collaboratively with clients to find solutions. I carry this value of honesty into my Home Watch Business, where trust and reliability are paramount, and honesty is key to building a successful and sustainable business.
Integrity
As a licensed general contractor for over 25 years and with over 35 years of experience in the industry, I have learned that integrity is the foundation of any successful business. In my career, I have seen the importance of upholding high standards of honesty, transparency, and professionalism in all business dealings. As a Home Watch provider, integrity means doing what is right, even when no one is watching, and upholding the highest ethical standards. It also means being accountable for my actions and taking ownership of any mistakes or oversights. By embodying this value of integrity, I have established myself as a reliable and dependable Home Watch provider and earned the trust and respect of my clients.
Responsibility
As a Facility Maintenance Contractor for a multi-million-dollar shopping center, I understand the importance of responsibility in providing exceptional service to clients. In my role, I am responsible for the upkeep and maintenance of the entire facility and have to ensure that all work is completed to the highest standards, on time, and within budget. Responsibility means being accountable for my actions and taking ownership of any issues that arise. I carry this value of responsibility into my Home Watch Business, where I am entrusted with caring for and protecting my client's homes. By upholding this value, I am able to build trust and establish long-term relationships with my clients based on reliability and dependability.
With over 35 years of experience and 25 years as a licensed, bonded, and insured contractor you can rest assured that Yuma Home Watch will protect you and your home by providing Quality Service conducted in a Professional Manner.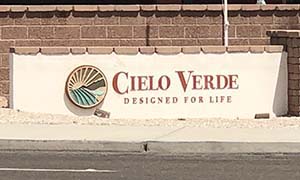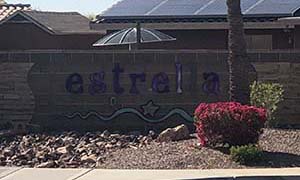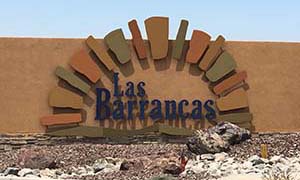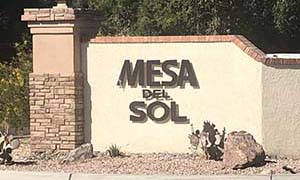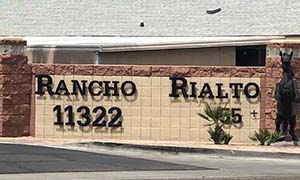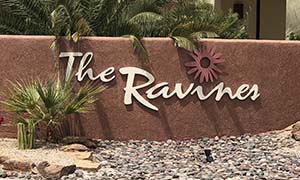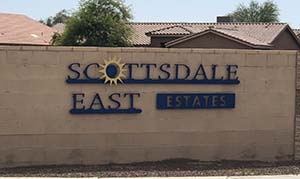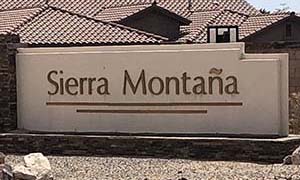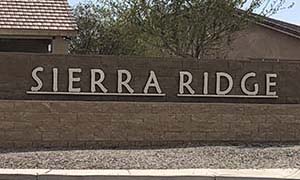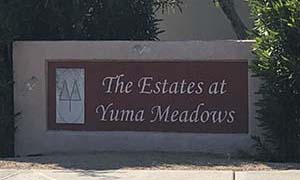 The Estates at Yuma Meadows
WestWind RV & Golf Resort